Falling from Disgrace

by
L. Maretta
Description:

Four years ago Adrianna was on top of the world. A bright girl who was going to be a pediatrician, she was ready to start med school with her best friend, Rachel. Closer than sisters, Adrianna and Rachel had opportunities others only dreamed about…until….

One night, one horrific accident and a one way trip to misery. Thank God for painkillers…only problem is all they do is postpone the inevitable.

Jack was easygoing and happy with his life. He had his job. He had his new car. Content, that's what he was…until…

He meets her and he realizes there is more to life than the ordinary. He wants Adrianna. He wants to find out what she is hiding, make her see that she is worth loving, and bring the strength inside of her to the surface. But what will it cost him? What toll with their relationship take on the both of them?

There is no drug that will cure what ails them…only time, patience, trust, and love.
Review:
This is the second book by L. Maretta that I have had the pleasure to read and it is just as wonderful, if not better than the first book I read. She writes characters that you fall in love with, flaws and all. None of the people in her book are perfect and that's what makes them so relatable. Her writing style also really draws you into the book along with a plot line that is a refreshing change from the typical romance plot of wealthy dominant man saves submissive poor girl. For me, the cherry on top to reading Falling from Disgrace are the seriously hot sex scenes. These scenes give me tingles and often have me setting the book aside to relieve some tension - they are THAT good! I know I will be returning to read this book several times because it is the perfect combination of good writing, relatable characters, interesting plot, and hot sex. Do yourself a favor and read this book today!
• 3 digital copies of Falling from Disgrace Mobi or Epub
•
3
digital copies of Whatever it Takes Mobi or Epub
a Rafflecopter giveaway
About the Author:
L Maretta, a full time educator, has a passion for many things but most of them have taken a back seat to writing. After writing for her own enjoyment since she was a teen, she finally decided to try sharing her work with the world, and her debut novel, Whatever It Takes, was published in June of this year. She has a great love of books, and enjoys reading everything from horror to erotica.

She lives in Florida, where she thinks the heat is ridiculous, but survives it by lounging by the pool with her laptop all summer. She is the mother of two beautiful little girls and the wife of a very supportive and patient husband.

L. Maretta's books are not only engaging romance novels, but they are also stories that people can relate to. These are not fantasy stories with billionaire playboys and sex goddesses. The content is real, centering on the true trials and tribulations of every day life, making the reader feel much more connected to the characters.
Social Links:
Twitter
●
Facebook
●
Goodreads
Buy Links:
Amazon
Tour Coordinator: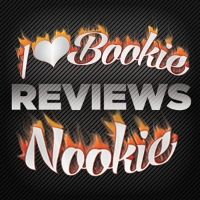 Please check out the other stops on this tour today:
Check out the entire schedule of the 18 Holiday Party Blog Tour stops & participating bloggers HERE.